Setting the CMS Connection to Apple News
Open CMS. Go to Settings > Feed Settings > Apple News Tab
Enable Apple News: Enter Channel ID, Key ID and the Secret.
Save.
Configure Apple News in the CMS
 1. Auto Publish: Configure the CMS to Auto Publish, or None to manually control what you upload to Apple.

2. Apple news sections - Templates mapping: Map sections you create in Apple News to templates you've uploaded for Apple News.

3. Display Rule For Multiple Consecutive Images: You can pick Mosaic, Galley, or None. The number of consecutive images determines when the Mosaic or Gallery will be used.

4. Dropcaps Setting:

Configure Apple News in iCloud
1. Create the same Section Names in Apple News that you have in your CMS: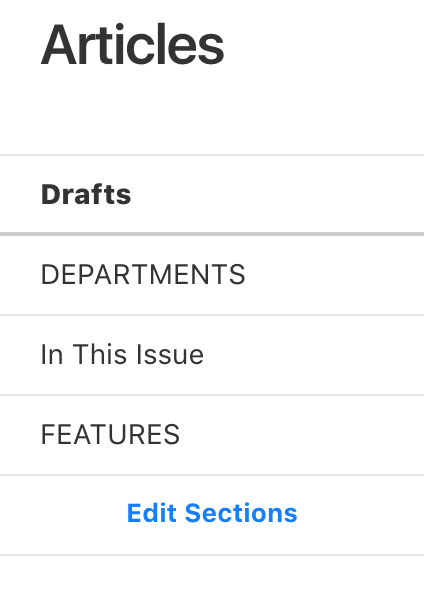 Managing Apple News Templates
1. Go to Settings > Apple News Templates

• New Template: You can edit your own Apple CSS and deliver a new zip file via the New Template button.
• Assign to Issues: After creating templates, you can use this button to assign templates to issues and stories.
• Type: Default: When creating a new template you can assign a template the default setting. This template will be used for all issues by default in the past and future.
• Applied for Future Issues: Should you create a new default issue you want applied to all future issues you can set a new default template for future issues.
• Edit Button: Changes the name and settings of the template.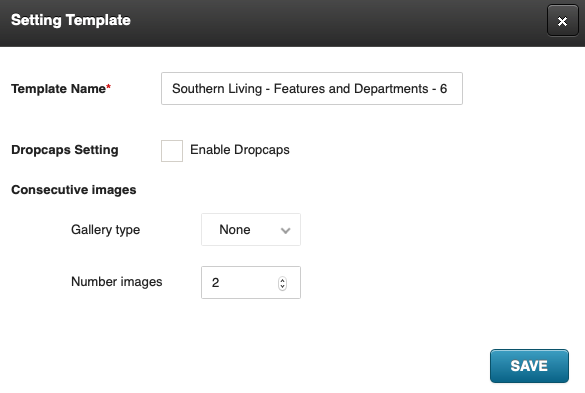 • Download: Downloads a zip file of the CSS you created for offline editing.
• Trash Can: Deletes a template
Assigning Apple News Templates
1. Go to Settings > Apple News Templates > Assign To issue. Tap on the pencil to enter the section to assign templates.
Click on the Pencil to edit and assign templates. 
• Assign a template to the whole issue.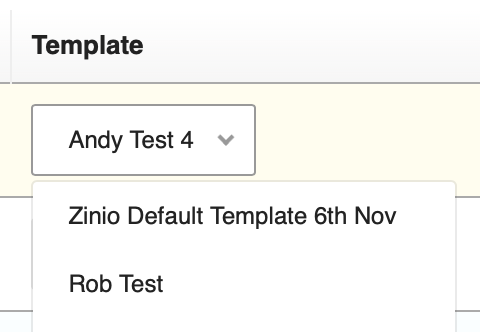 • Assign an issue on a template level.

Uploading Articles Manually to Apple News
1. Go to Feeds > Apple News:
Sections map automatically based on section name. Alternatively, you can manually change the section you wish the story to be published to.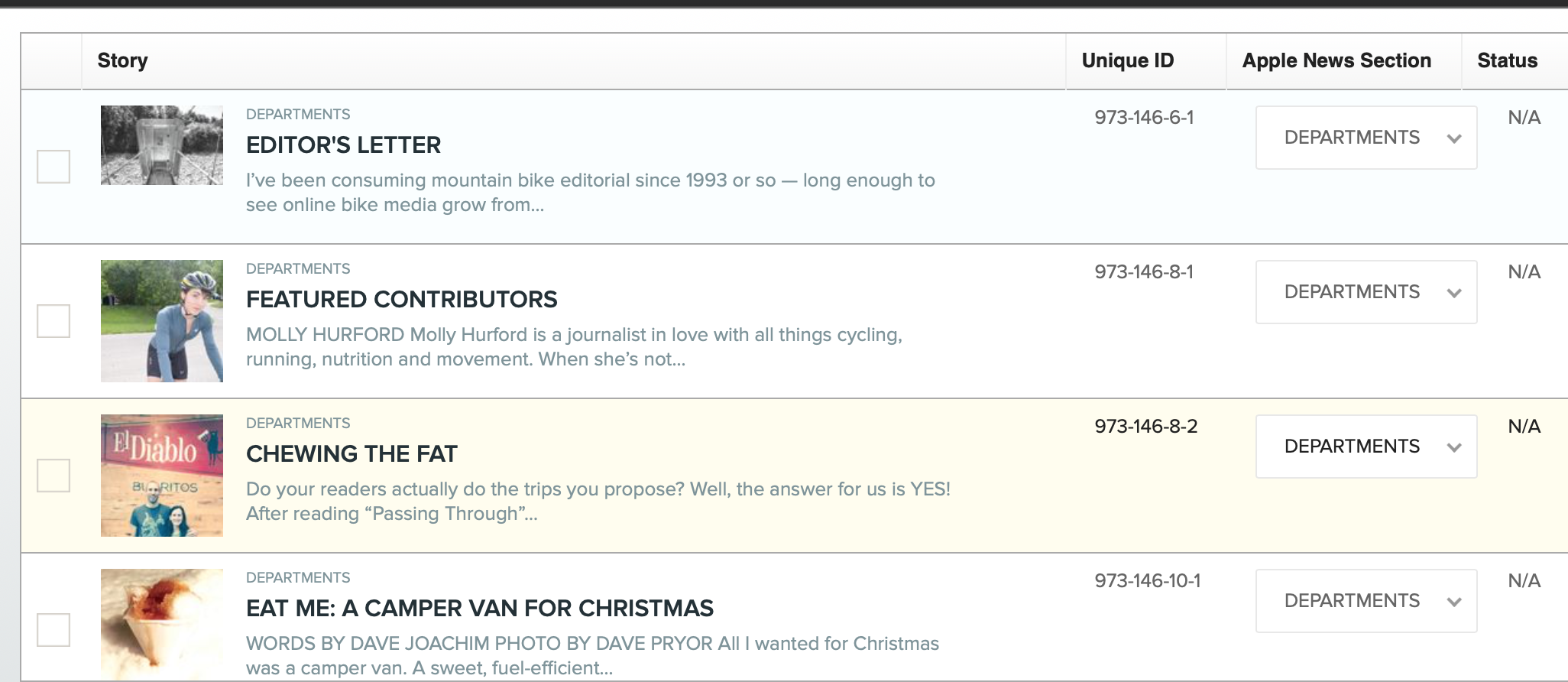 2. Publish Selected Stories: Select the stories you wish to upload to Apple News. Use the "Publish Selected Stories" button to upload to Apple News.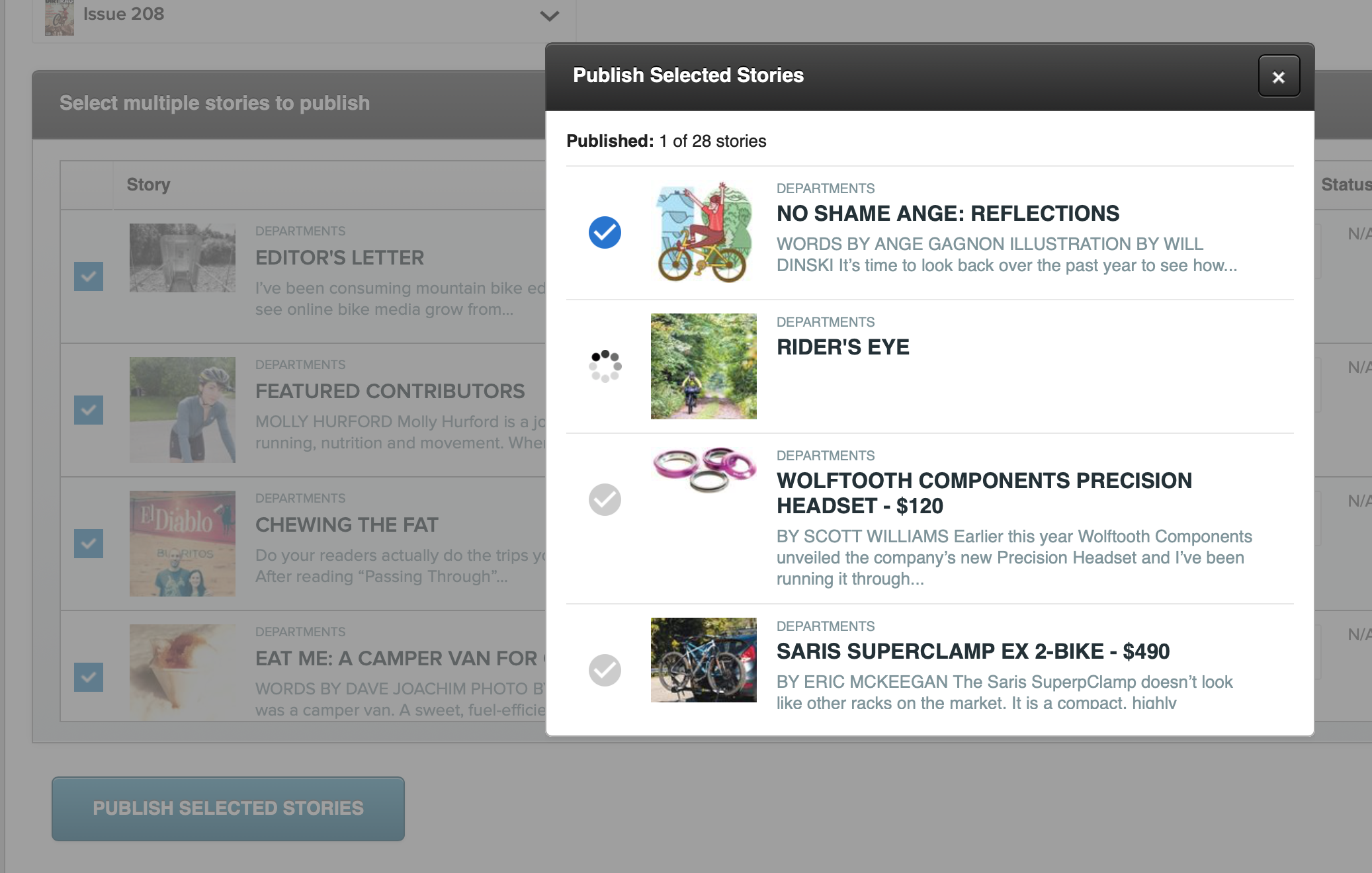 3. Preview Article: Use the News Preview App to preview your story with the downloaded file.
Download the app here: https://developer.apple.com/news-preview/
Connecting Apple News to iTunes
In Apple News, go to: Settings > Advertising
1. Login with the correct account.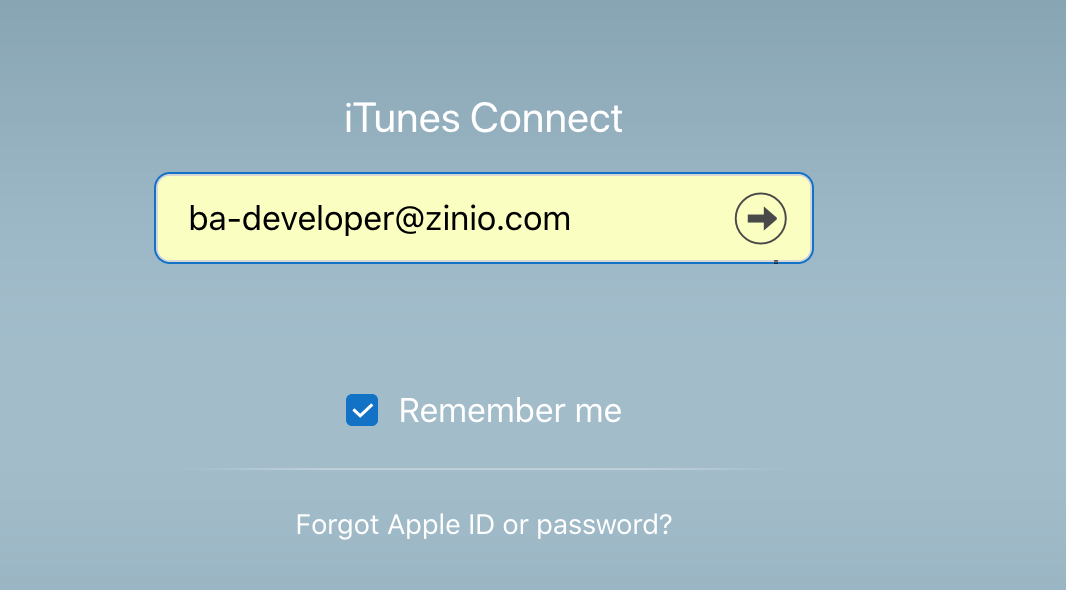 2. Select correct iTunes Account
3. Submit the News Request
Submitting Stories to Apple News for Review:
1. Submit three stories for review using the "Submit for Approval" button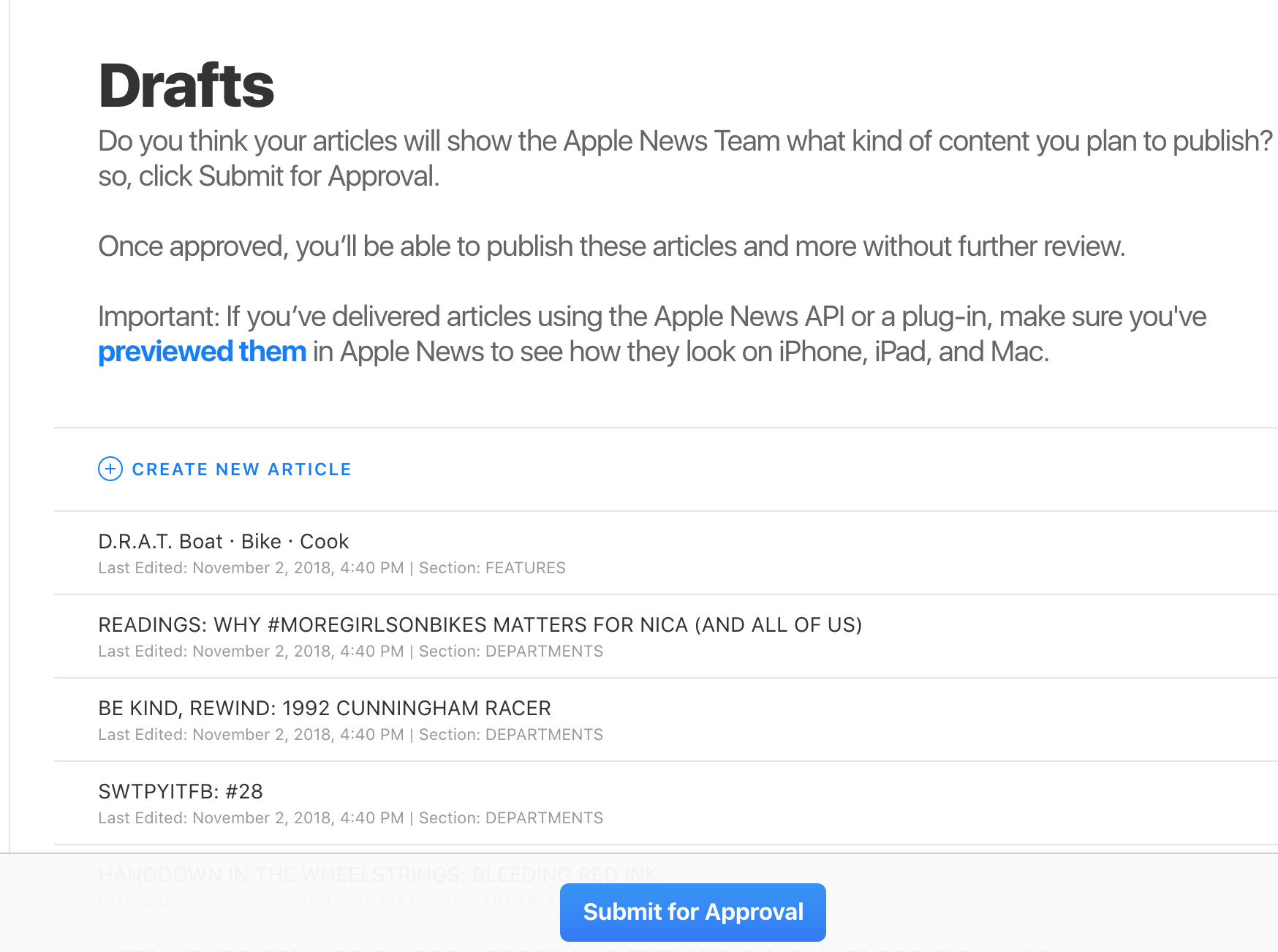 2. Apple will review your content for use in Apple News.