Template Explanation
For the Responsive view of your stories, a publisher can create custom sets of templates and apply them on an issue and story level. This is accomplished by editing the CSS in each template. 
These templates will be reflected in the multiple channels you publish to in the Zinio platform.
Managing Web Templates
To create and edit templates go to Settings > Web Templates in the menu.

 • New Template: You can edit your own CSS and deliver a new zip file via the New Template button.
• Assign to Issues: After creating templates, you can use this button to assign templates to issues and stories.
• Type: Default: When creating a new template you can assign a template the default setting. This template will be used for all issues by default in the past and future.
• Applied for Future Issues: Should you create a new default issue you want applied to all future issues you can set a new default template for future issues.
• Edit Button: Changes the name of the template.
• Download: Downloads a zip file of the CSS you created for offline editing.
• Edit in Template Editor: Opens the Template Editor.
• Trash Can: Deletes a template
Editing in the Template Editor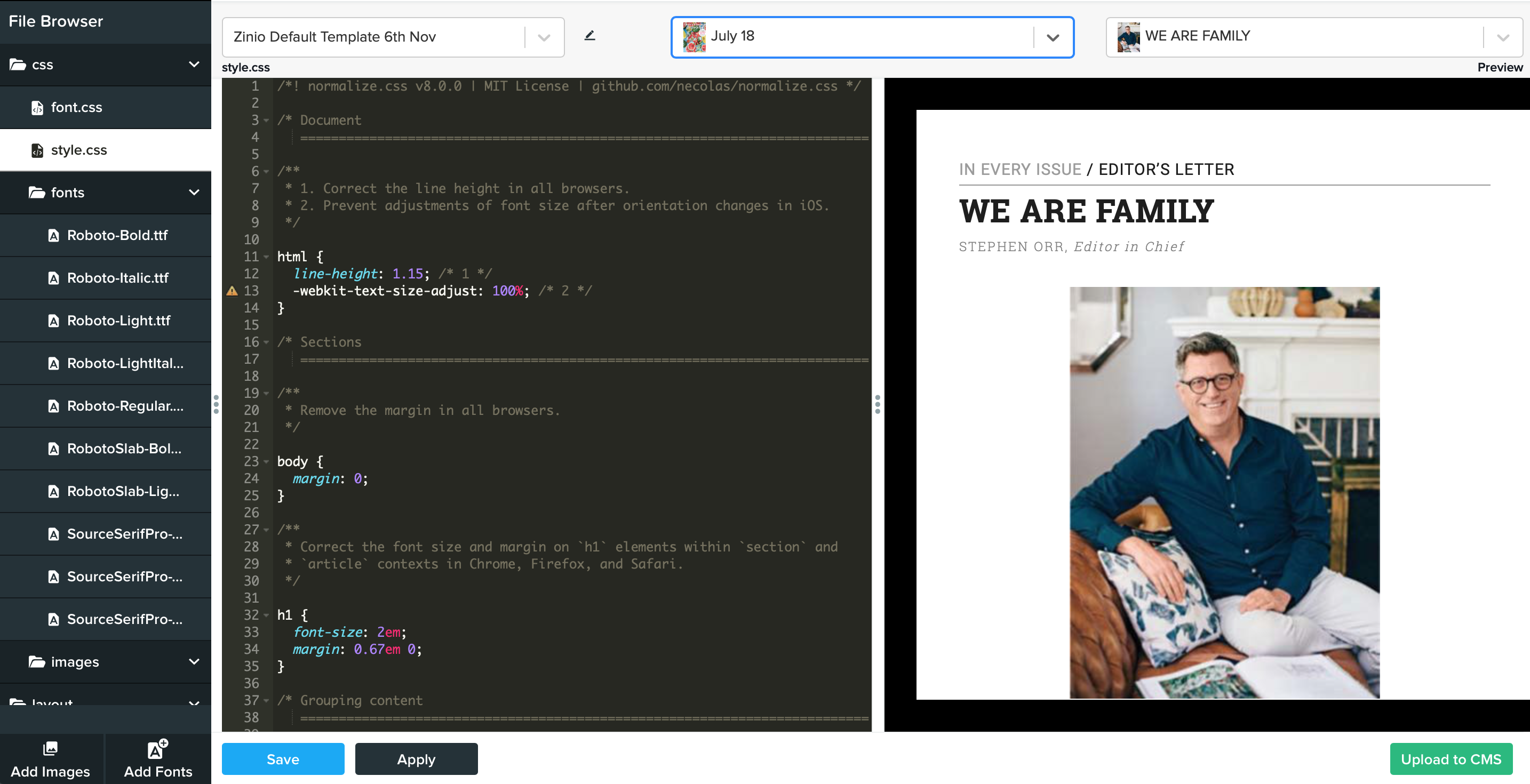 • Create a Duplicate Template: Click on the pencil to edit the template name. This will create a duplicate template.
• Add Fonts: Upload your own fonts for use in the template.
• Add Images: Upload Images for use in your template layouts. Such as: end icons for stories.
• Layouts.json: You can drag and drop the sections in the layout to change the order items appear.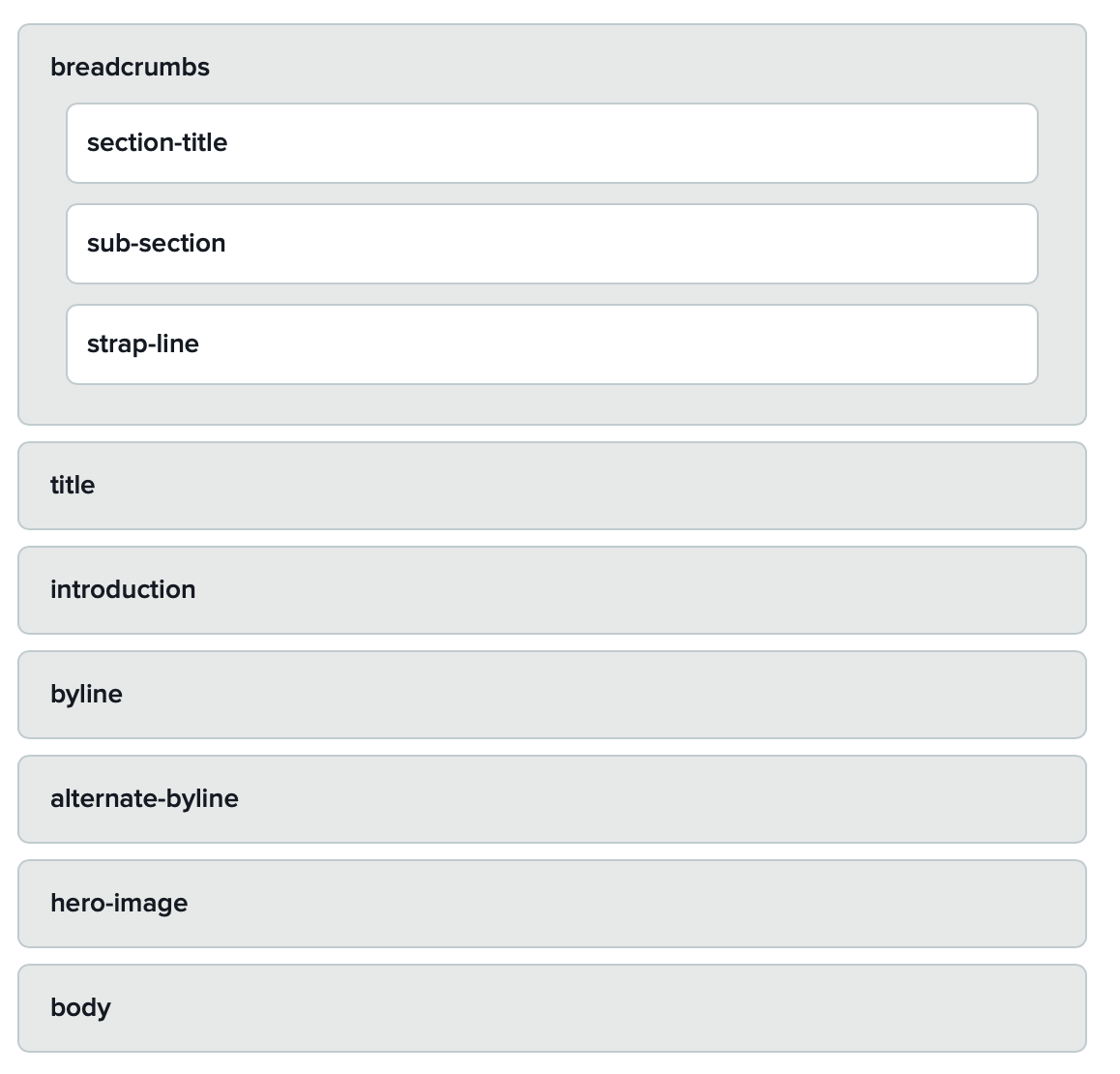 • Fonts.css: Define the CSS weight and style for fonts you've uploaded.
• It is recommended that you convert .otf fonts into .ttf format before adding it to the Template Editor.
Converter: https://www.web-font-generator.com
• The font extension "ttf" must be in lowercase ( NEWYORKER.TTF is not valid but NewYorker.ttf is ok)
• The font name should not contain spaces ( "Adobe Caslon Regular.ttf" should be renamed to "AdobeCaslon-Regular.ttf".
• Style.css: You can scroll down to line 340 to see the article pieces you can define.
• Save: Save your template to save changes
• Apply: Will apply this template you created to the selected article and issue.
• Upload to CMS: Will upload and save the template to the Web Templates Section. 
Templates Assignment List:
Use the Assign To Issue button to assign template on the issue and article level in the Settings > Web Template section.
Issues that are published can not have templates applied. The issue must be in: retracted, Un-published, or the Archive state.
• Edit: Allows you to edit a specific issue or article and apply your templates.
• Preview: Preview the template on an Issue only.
Assigning a Template:
Click on the Pencil to edit and assign templates. 
• Assign a template to the whole issue.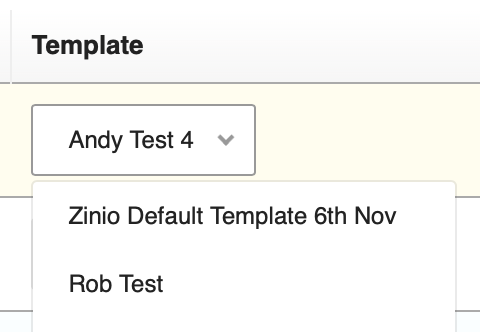 • Assign an issue on a template level.

• Apply section template setting to future issues: Based on section name, templates will automatically be assigned to the next issue.
• Preview: Preview an issue on an article level