How to insert a video into a story via YouTube
Navigate to the editing page of the story that you want to insert the video.
1. Under the body section toolbar, click on Insert custom tag icon
A pop-up New <custom> tag window will appear
2. From the drop-down menu, select YouTube
3. Paste in your video link to the "Youtube Link" field
Note: When you access to the youtube link on your browser, it may redirect to another url which is Youtube Link + &feature=youtu.be (or something like that). You need to delete this part manually. Refer link for the sample of correct format: http://www.youtube.com/watch?v=AxFWoh6uP0A
4. Click OK
5. Click SEND FOR PUBLISHING to see the embedded video.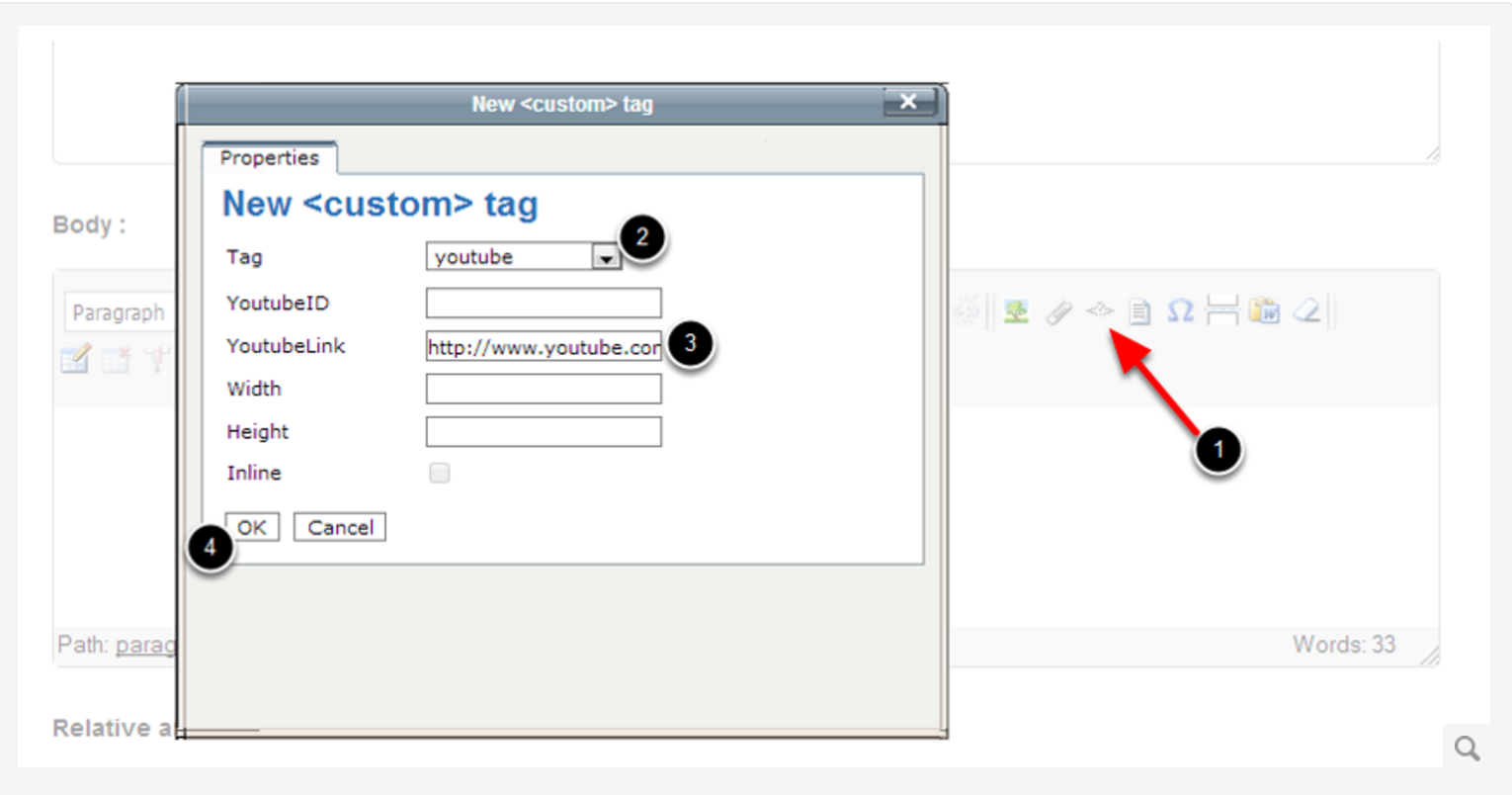 How to insert a video into a story via BrightCove or Vimeo
1. Open the story you would like to put the video in.
2.  In the body editor toolbox, select the 'insert literal text' button and use the HTML tag.

3. Copy and paste your video's code into the blue box that appears.
4. Click "Send for Publishing" to finish editing. The CMS will automatically size your video to play within the story template.