Uploading Images to a Story
Images can be uploaded using the Media Management panel located on the right side of your browser window. You can use the Upload button to select one or multiple files. You can also drag and drop images onto the cloud icon from a Finder window. The main image for a story needs to be assigned as the Default image.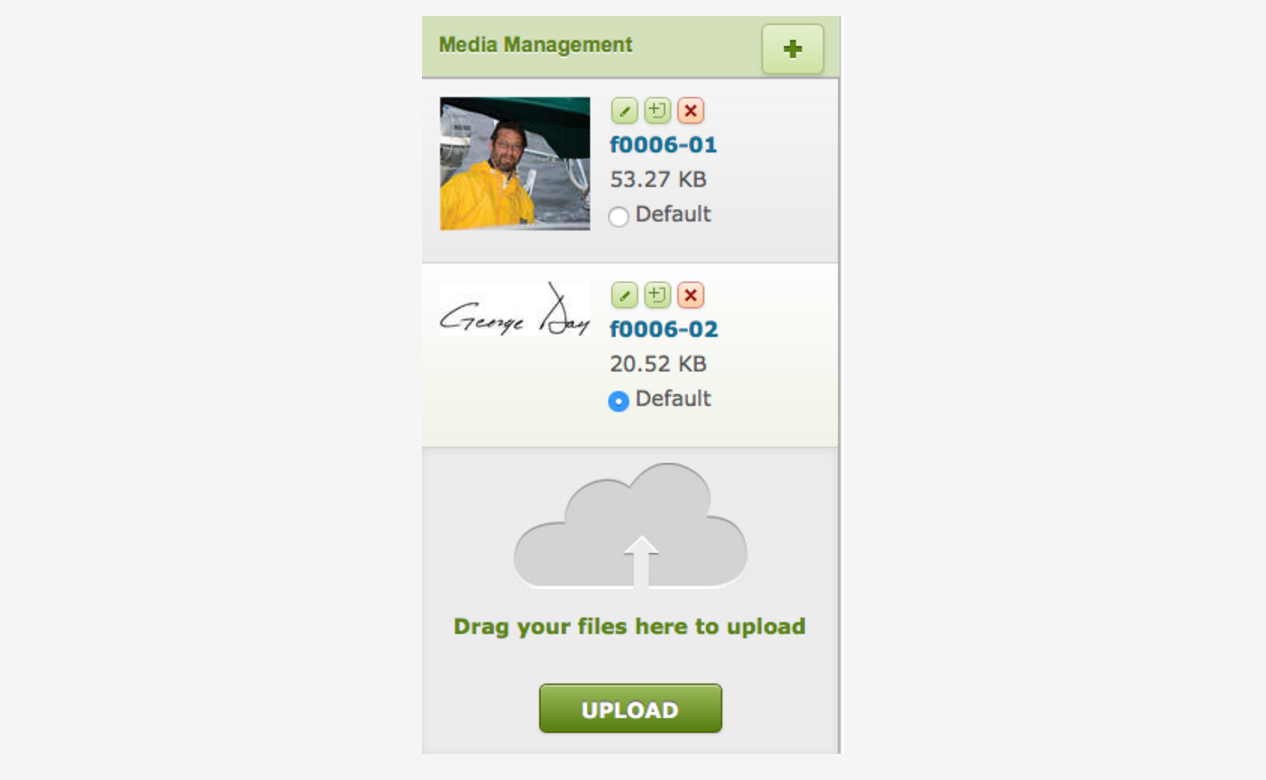 Inserting Inline Images
To insert an image inline, place your cursor in the story body and select the Insert Image icon.
You can choose from images you have already uploaded, or upload your own image.